That's the Working Style in Digital World
Google Workspace (formerly G Suite) is an integrated workspace tool developed by Google Cloud. All Google Workspace plans provide a custom email for your business and includes collaboration tools like Gmail, Calendar, Drive, Docs, and more. Not only adding more advanced functions to collaboration and video conference, but also making more layers in version and price positioning, Google Workspace provides more diversified version options for enterprises.
The office environment has evolved in an all-round
Tools you Love, Easily Connected
An integrated workspace that's simple to use, Google Workspace lets you spend less time managing your work and more time actually doing it
Work Anytime, Anywhere without Limitations
Work from anywhere, on any device - even offline - with tools to help you integrate, customize, and extend Google Workspace to meet your team's unique needs.
AI Technology for Your Daily Work
Address what's important and let handle the rest with best-in-class AI and search technology that helps you work smarter.
Create a Remote Working Business with Comprehensive Collaboration
30 GB 集區 Business Starter
100人
30 GB 集區



2 TB 集區 Business Standard
150人會議、進階功能(會議錄影、QA、意見調查、問與答、分組討論區、翻譯字幕、降噪)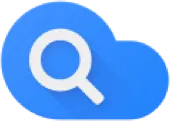 5 TB 集區 Business Plus

保管箱

無空間限制 Enterprise Standard

資料外洩防護、Cloud Identity Premium
無空間限制 Enterprise Plus


小型企業由於人員配置較單純、可以自由選擇導入方案或是直接購買設定服務。而中大規模企業導入時,常需要將原有的系統與設備納入考量,CloudMile 擁有超過 400 家雲端導入經驗,具備完整的轉換流程與推廣辦法,能依據客戶需求提供專業諮詢服務及轉移計畫。
現況評估
流程規劃
資安分析
AD整合
資料遷移
安全性設定
流程規劃
Pilot
種子人員培訓
流程優化
教育訓練
AI
一站式管理
技術支援
7x24不間斷
工作自動化
資料分析及視覺化
Multi-Cloud Service
Contact Us
Transforming How Enterprises Work.